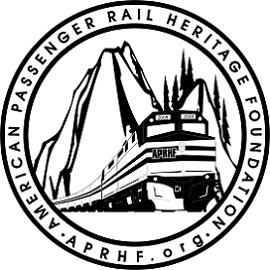 APRHF
American Passenger Rail Heritage Foundation
Advisory Council 2013 Meeting
Tuesday-Thursday, February 19-21, 2013
(Note: This meeting is by invitation only.)
Text goes here.
APRHF
109 South Gex Street, La Plata, Missouri 63549
Click here to join.
Visit our Rail Magazine promotion trading partners:
Click here to add your print rail magazine.